Security Equipment
SECURING AND PROTECTING SPACES AND EQUIPMENT

A special line of electronic security system and perimeter
control products and certified technology with verified quality
and stability, modularity and connectivity.
COMMUNICATE, SEE, LISTEN, MONITOR AND ACCESS A HISTORICAL LOG OF EVENTS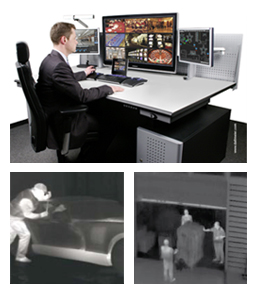 Digital ip/analogue recorders, analogue/ip cameras, panning thermal camera suitable for use in systems with short or moderate range. 
High quality thermal imaging regardless of weather conditions, functionality at day or night, in fog, rain, snow and snow - the target area is always monitored. 
Long range camera, coverage for large, expansive areas, perimeters, sites, rapid decrease in the number of regular cctv/ip cameras needed in a system. Distribution and control over multimedia content on display panels and TV receivers. 
Equipment be used to play clips, captions, advertising videos and photos in HD and standard resolution and provides intuitive remote control using a software application and a LAN or WAN network.
PROTECT YOUR INVESTMENTS WITH SELECTED PROFESSIONAL PRODUCTS IN A COMPLETE SECURITY SYSTEM
MANAGE ACCESS TO SPECIAL AREAS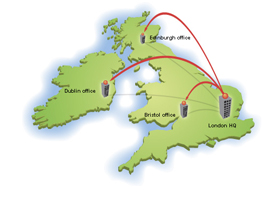 We offer a range of specific components for access and attendance systems. Universality, reliability and stability.
Creating a multi-building system with remote administration, control, surveillance and overall management is another option. Active, long-range cards open gates automatically at parking lot entrances without the need to exit the vehicle, simple access management.
TAKE ADVANTAGE OF THE ABILITY TO INTEGRATE SELECTED SECURITY COMPONENTS
Optional integration software, central administration of electronic security system security components, visualization and monitoring equipment, automation of security processes, analysis and assessment of security information, central identity management and support for crisis management.