Cooling System
DATA CENTRES AND TECHNICAL SPACES 

Precise climate control is the key to securing working conditions in data centres, server rooms and other spaces where consistent climate conditions must be secured in an indoor environment. Maximum emphasis is placed on operating costs when designing these systems and we use all available methods to increase the efficiency of such cooling systems.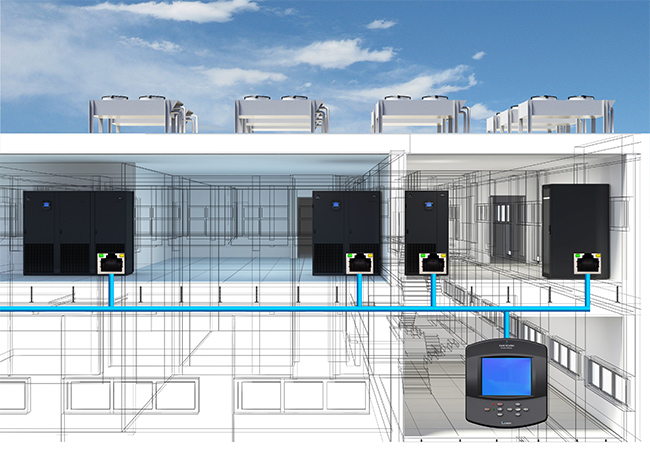 Operating cost savings are achieved by using direct/water free cooling systems, whereby we block compressor cooling during the winter and transitional months, combined with a system to separate warm and cold aisles to prevent mixing of warm and cold air.
The cooling system is the second largest source of data centre operating costs and offers the most potential for cost savings. Our professionals follow all international regulations and standards when applying the latest technology for cooling technical spaces.